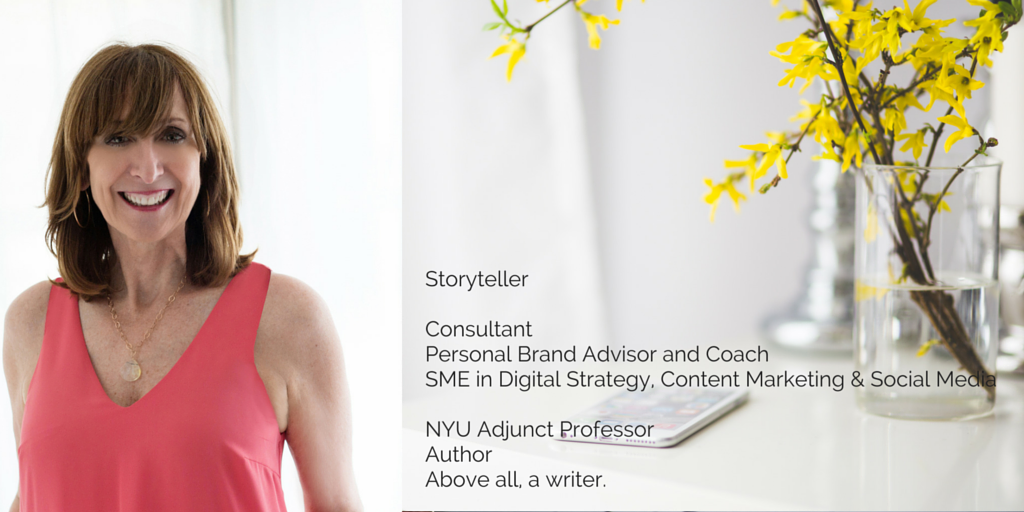 Once upon a time I worked for Fortune 500 companies that included Time Warner and CBS. Coinciding with the biggest economic downturn since The Great Depression in 2008, I set out to reinvent and redesign the next stage of my career.
It has been a circuitous path, a journey that has allowed me to combine the best of my experience and expertise with what I love to do most – educate, inspire and empower others to live their best lives in a digital world.
The result was the creation of One Woman's Eye Consulting and Training, specializing in personal branding, social media, content marketing and digital business development.
My background in traditional media, which includes sales and marketing management positions in radio and television combined with my expertise and passion for digital technology create a perfect storm that is a boon for my clients. I have dealt with a myriad of industry and business over the years and brings that insight into today's rapidly changing environment.
An indie author, I have published two books to date, It Takes An Egg Timer, A Guide to Creating the Time For Your Life and a novel, The Secrets They Kept. My writing has also appeared on The Huffington Post, ForbesWoman and BlogHer.
An adjunct professor in Digital Marketing at NYU since 2013, I am also an active member of New York Women in Communications and supporter of organizations such as Take The Lead Women and The Flawless Foundation. I am available to speak on topics ranging from personal branding online, selling in the age of the educated consumer to redesigning your life.
I believe the secret elixir to staying young is staying curious and to always be learning.
I am actively seeking like minded clients.
For more information contact me here.
Read more about my journey here.