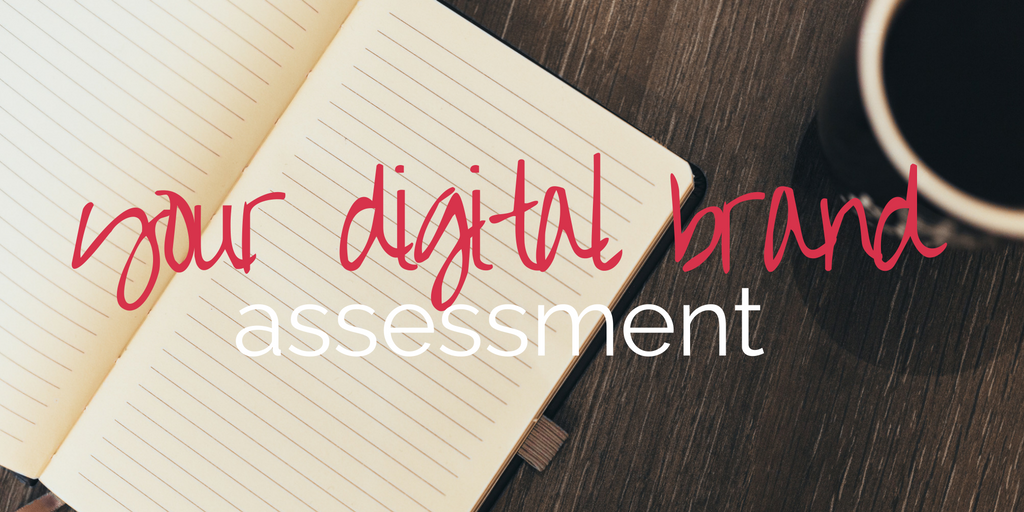 With the data supporting 81% of shoppers research online before they buy and 92% of recruiters using social media to find talent, whether the brand is you or the brand is your business, how you show up online is critical to your success.
Before you can improve that image, you need to take a look at where you are.
Your Digital Brand Assessment includes:
√ a pre-session strategy worksheet
√ one 75-minute private digital brand assessment session (scheduled in a Google Hangout or via Skype)
√ BONUS: access to the full YOUR DIGITAL YOU online personal branding course!!!
In advance of our meeting you tell me
√ Your vision for your brand – in the short and long term
√ What message you want to convey (It's okay if you're not sure! Many of us are winging this part!)
√ Where I can find you online
You'll leave inspired and with at least one actionable next step

 to take for your brand.
This is perfect for both personal brands and small to medium businesses!
This offering is which includes the assessment package
plus the YOUR DIGITAL YOU course.
Yours for  just $600!