---
What this is
A 9-week personalized program to help you market your brand - digital first 
Who this is for
Entrepreneurs. Career Pivots. Authors. CEOs. Thought Leaders. Business Owners.
How this works
You'll work one-on-one with me for 9 sessions over a 12-week period
All session are held via Zoom or phone. In-person may be arranged at a premium rate.
Each week we'll focus on a different step of the digital branding process.
You'll get workbooks and homework to complete between each session.
All sessions are booked and scheduled in advance.
Why you need this
no matter who you are - product, service or person - today you are a brand.
the first impression you make may very well be online.
a digital-first approach in your branding and marketing ensures absolute clarity and forces you to have a strategy and a clear brand message.
there is no room for winging it!
that clarity and strategy is key to building your brand and growing your business!
What you get
one-on-one customized sessions with Joanne

nine 60-minute sessions on the phone or Zoom with your brand as the focus

the basics of building your brand - digital first

each one-on-one session takes you step-by-step from assessing where you are online, getting your brand message straight to creating a social media and content strategy

weekly assignments

each week you will get homework to move you along in the process

access to my Demystifying Digital Library

workbooks and resources to assist you in your process are included

a non-traditional approach

my past corporate experience working for giants including CBS and Time Warner combined with my years as a solopreneur and my experience teaching marketing to graduate students at NYU offer my clients a unique perspective. I bring knowledge, expertise, a vast network and my intuition into every session.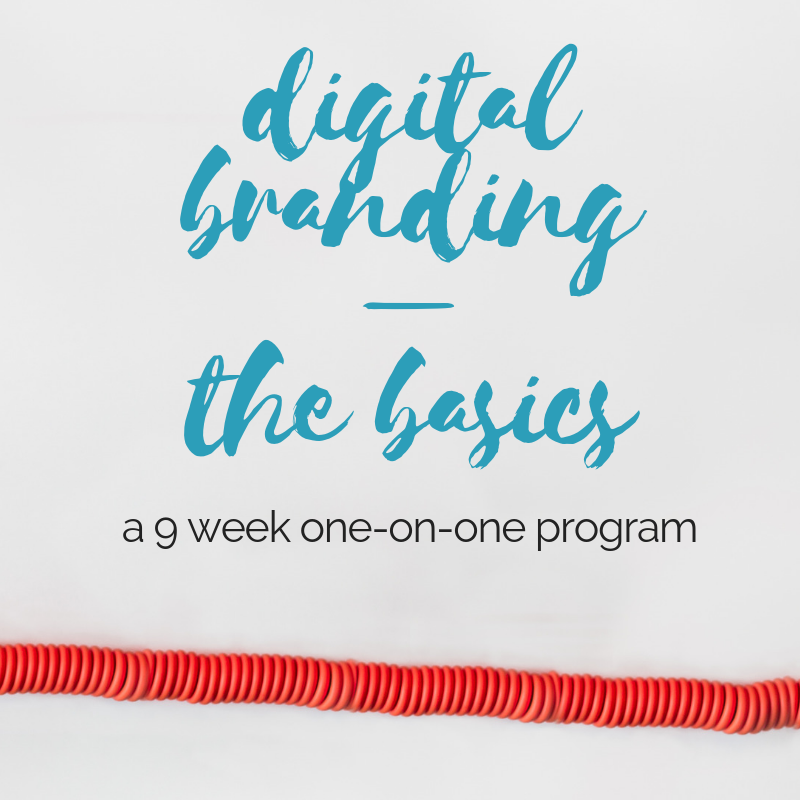 The two biggest reasons that brands fail is not having a clear brand story and not having a strategy
If you're serious about building your business  and ready and willing to invest in your brand - this is for you!