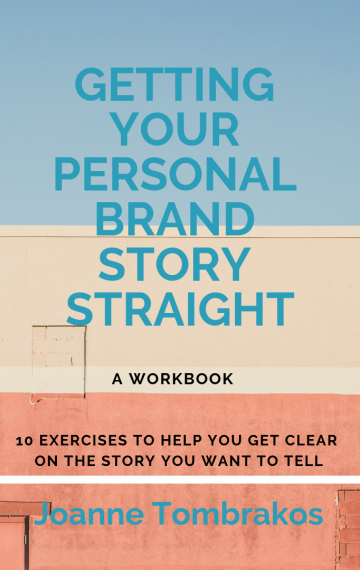 10 exercises
Edition:

Second edition

Available in:

Paperback and PDF

ISBN:

978-0984007660

Published:

January 16, 2019
Amazon Paperback Edition $24.99
Download PDF $15.99
Getting clear on the story you want to tell is not an easy feat, but it's an essential part of any branding process – including personal branding – and it's more important than ever before in a world where the first impression you make might very well be online. It requires some soul searching, a lot of introspection, hard work and asking tough questions like who are you, what do you do and why do you do it. But the payoff is huge! When you're crystal clear on the story you want to tell you're on the road to a successful personal brand!
It's also the place where most of us trip up. The purpose of the ten exercises in this workbook is to assist you in the process. Be forewarned this will not be easy. Some of the exercises may be more challenging than others. At times you may feel that you've already answered a question. That's done intentionally to help you really hone in on the essence of your brand story. But if you're willing to invest your time in the work, at the end you will have the information you need to get  your personal brand story straight both online and offline.
In order to take your career and your business where you want it to go, in order to get clear on what we like to call our "personal brand," in order to present yourself in a way that is authentic to you – online and offline – the first thing you need to do is get your story straight. This easy to follow workbook is your first step!