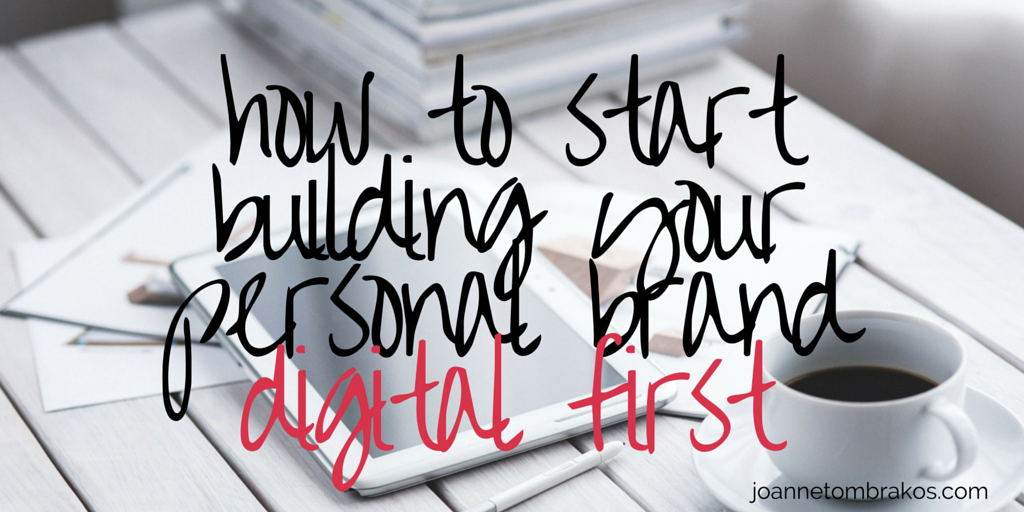 Back in the dark ages, when I graduated from college, in order to get a job one went armed with a resume, a good GPA and a copy of the Help Wanted Ads. If you were lucky you had a connection somewhere that might help to pull your resume out of the pile and if you were smart enough you used it.
There was no Internet, no LinkedIn, no personal websites and no Google available to do a quick search to see what skeletons you might already have lined up in your closet. There wasn't even anything referred to as your "personal brand." Back then we called it building a reputation – one based on who we were, what we did and how we went about doing it.
But now things are different.
The digital age has created a new dimension for personal branding.
While Tom Peters first coined the idea of personal branding back in 1997, it's only recently that we've all sat up and taken notice that each of us is truly a brand.
It's important but no longer enough to put on your good shoes, comb your hair, pop a fresh batch of business cards in your pocket and head out to a networking event with your best self ready to impress and make a new connection.
That best self is now available 24/7 for others to peruse online.
First impressions still count – but today they happen online through a quick search on Google.
The choice is to tell our story or let Google tell it for us.
We can do that with well-written profiles and the content we choose to share. If we're really interested in building our brands we can influence and position ourselves as thought leaders and experts in our field.
Resumes are still necessary, but they don't get us the job.
We get us the job. Not to mention that in a digital world, most of the time we're uploading them to an online portal which then rearranges the order we spent hours creating.
The way you show up online is as important as the way you show up offline.
New clients, new business connections, and potential employers are Googling us in advance of that first meeting – and afterwards as a way of learning more about us and staying connected.
The lack of a digital presence sends a signal you might have something to hide.
Recruiters are searching your social profiles with increasingly more sophisticated tools before making a hiring decision.
That's why I believe in a digital first approach to personal branding.
Your personal brand is a living breathing organism and will evolve as you do. In a fast changing world, you need to be agile and grow and adapt with it online and offline.
But you know that already.
That's why you're here.
You're ready to do something about it.
Here's what I offer.
In addition to my signature YOUR DIGITAL YOU introductory course which is onLine and on Demand, I offer private personal brand advisement and coaching.
My experience has been that for business owners, entrepreneurs and senior executives looking to pivot and/or establish themselves as influencers and experts in their field, private consultation is essential both in terms of collaboration and accountability.
DO IT YOURSELF
ALL ACCESS PASS
This option is one hundred percent onLine and onDemand. You learn when you want to, where you want to and at the pace you want to. This is best suited for independent learners who want to know the basics of creating a personal brand strategy and the steps to creating one.
PERSONAL BRAND ADVISEMENT AND COACHING
This level is perfect for anyone in transition and rebranding. It's also great for senior leaders and entrepreneurs seeking to build influence, trust and credibility as a thought leader and expert in their field through a solid content strategy we create together. This level is part personal branding, part coaching and strategizing and is customized dependent on your goals.
Smart companies know that how their employees show up online is an indirect reflection of their brand. They also know their employees online profile is often the first impression a potential customer might of them. The smartest organizations want a customized version of YOUR DIGITAL YOU brought in-house. I can help. All you need to do is drop me a line and ask!
For more information on how to hire me drop me a line here!
I look forward to hearing from you!