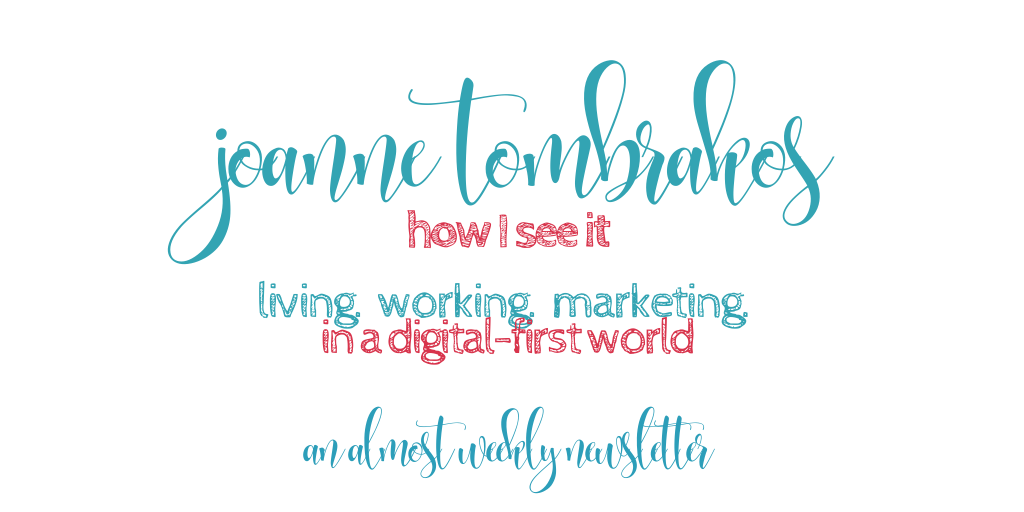 The world continues to change, faster than we can keep up. We can no longer separate our digital lives from the ones we live offline.
My almost weekly newsletter is a look through my lens at how we are living, working, and marketing in this new digital-first world. My hope is it inspires, entertains and leaves you with some useful and practical ideas that can help you keep up and adjust as technology continues to push us forward.
Please keep in mind that this is how I see things. You might not always agree. I get that. We all don't always see things the same way. But I do welcome your feedback.
The newsletter is delivered for free Sunday mornings. You can subscribe here. I hope you do. And if you find out at any time it no longer serves you, you can unsubscribe at any time.
"See" you Sunday!