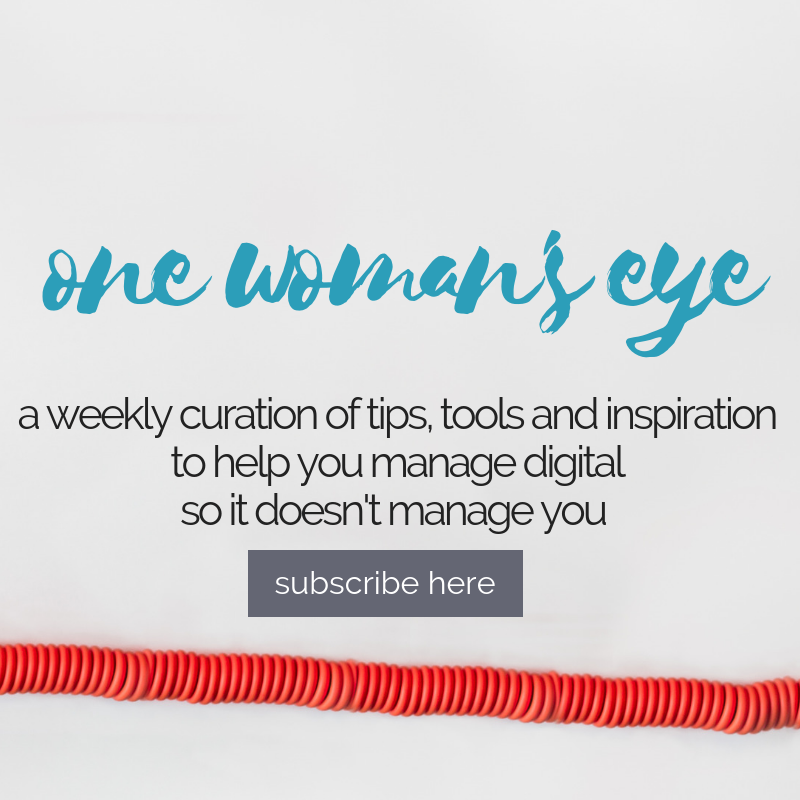 One Woman's Eye is an almost weekly curation of tips, tools and inspiration to help you manage digital so it doesn't manage you.
That means different things to different people.
√ For me it means figuring out how to use digital to enhance my life while never forsaking the human factor.
√ It means learning how to optimize digital tools and use social networks to grow my business and build my personal brand.
√ It means managing my online time so I have an offline life.
√ It means knowing when to turn it all off.
√ It means sharing what I know and what I learn.
Which has been the point of the One Woman's Eye newsletter which historically has arrived almost every Sunday morning to your inbox and is 100% free if you subscribe here. However, please note that as of February 3, 2019 the newsletter is on hiatus while I figure some things out so communication from me will be sporadic.
Until then,