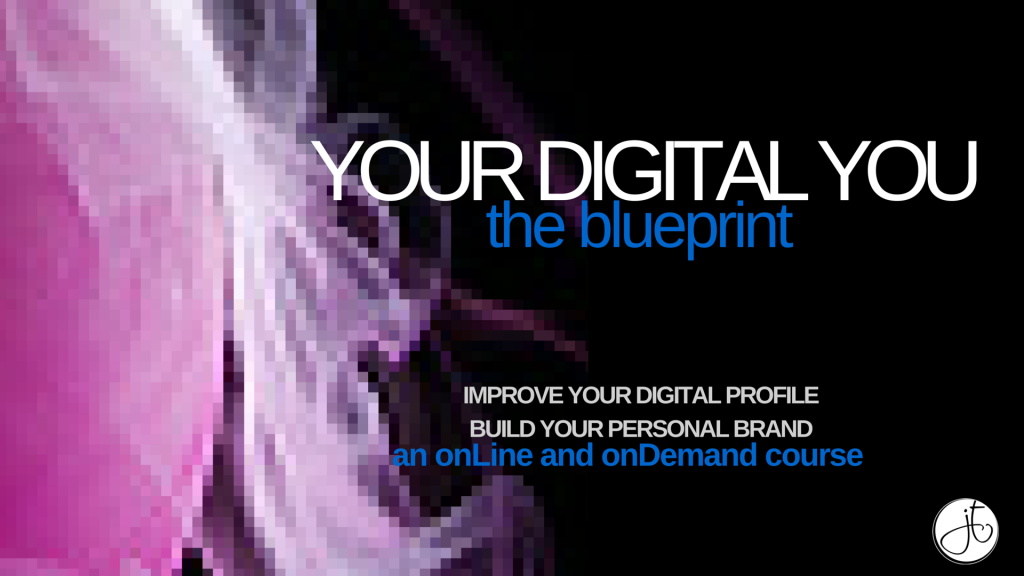 First impressions still count. The difference is – in a digital world they're happening online!
If you're like most people you haven't spent much time thinking this through.
You think it doesn't matter.
You think personal branding online is not as important as personal branding in person.
You don't believe anyone really Google's your name.
You think it's all about LinkedIn
You think it's only important when looking for a job.
You think Twitter is useless.
You think your job is too big or perhaps too small for it to count.
You think there is no place in your personal brand for being human.
But the fact remains – if you want to stay marketable and revelant you need an impactful digital profile!
Or as Eric Schmidt, Google's CEO has said so well:
Choosing anonymity is choosing irrelevance.
With so many tools available, social networks proliferating like rabbits and concerns about privacy, the hardest part is figuring out where to start!
an onLine and onDemand course designed to improve your digital profile and improve your personal brand.
What you'll learn:
how to evaluate your current digital footprint
why personal branding online is essential to stay marketable and relevant
how digital has shifted how we brand ourselves
how to get clear on the story about yourself you want to tell
to demystify the social media landscape – which ones work for whom – which ones are absolute musts
rules of social media engagement
how to manage it all – tools and tips to build your brand and network in a half hour a day.
Who can benefit:
business professionals
entrepreneurs
corporate executives
woud-be influencers
job seekers
creatives
anyone who wants to stay marketable and relevant!
We're so excited!
This course which originally began as in-person workshop is now available online and onDemand! 
The details and how you can sign up are right here!
For additionalinformation or questions  please contact us here.  We also bring customized versions of this course in-house for you organization.