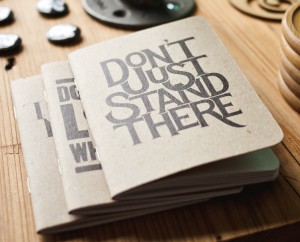 Two weeks ago I read a blog on agile and scrum methods – a topic I touch on in my Digital Marketing class. It was written by someone I know personally and follow on Twitter which is how I found the blog to begin with. It was a terrific piece and explained the methods in clear and succinct terms – no gobbledygook – just the way I like things. I got the idea in my head that it would be great to have Krista come and speak to my NYU graduate students.
Keep in mind though I knew her personally, having met her years ago when she was working for Janet Hanson at what was then 85 Broads and now the Ellevate Network, I had not had any face to face contact with her since she left the organization to get her MBA at Columbia. The only way we had stayed in touch was through Twitter.
So what did I do?
Since we follow each other, I sent her a private message, told her how much I loved reading her article and asked if she would be interested in speaking to my grad students. My message was actually much shorter given that I was confined to 140 characters, but you get the gist.
A private email, phone call and less than a week later she made a surprise visit to my class. If not for Twitter and our ability to stay in touch I would likely have never read the blog or known she was now working at IBM.
That is how to network using social media.
During this same time frame, I got a LinkedIn request from Elad Granot with a note introducing himself. It turned out he is the incoming Dean in the School of Business Administration at Rider College and had seen that I was attending an alumni gathering in New York that week. He wanted to connect and let me know he was looking forward to seeing me at the event.
It was an impressive way to introduce himself and because we now had a chance to read about each other in advance, made conversation that much easier when we did meet in person.
That is how to network using social media.
Start with a solid, polished on-line profile that serves as your landing page whether that is LinkedIn, your blog and/or website.
Know what your intentions are.
Share useful, relevant and sometimes entertaining content on networks that make sense for you.
Acknowledge when others do the same.
Employ the same gumption it might take to introduce yourself to a stranger across a crowded room at a cocktail party.
On-line networking does not replace in-person networking. But in today's 24/7 world, in-person networking alone no longer suffices.