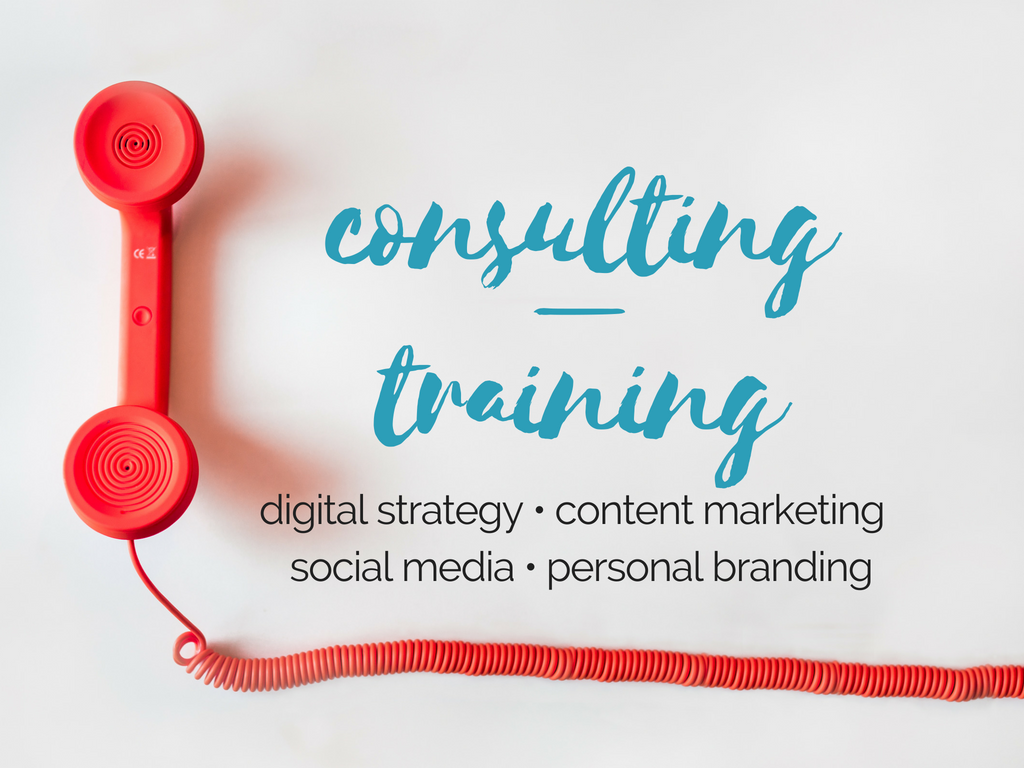 My  corporate years were spent in traditional media, first Radio, then Television, working in sales and marketing management positions for little companies you may have heard of including CBS and Time Warner. In 2008 I took that knowledge and as I like to say – graduated into Digital.
Over the years I have worked with a variety of businesses consulting and training leaders to build their brands – digital first – using strategy, content and social media.
The combination of my professional background, education, and experience teaching marketing to graduate students as an Assistant Professor at NYU give me a unique insight that my clients benefit from.
Here's how I can help you.
digital business development and strategy planning
Without a solid digital strategy, none of these digital marketing tools mean much. I know how overwhelming it can be. Which is why I will work with you to create an effective digital strategy based on your needs in the areas of Content Marketing, Social Media and Email Marketing.
social media and content strategy consulting
Social media has been called the gasoline to content's fire. Content is the essence of a good digital strategy. You can't really plan for one without planning for the other.
Based on your goals, we decide which networks to focus on, develop a content strategy to build your influence and reach and create a plan to execute and manage that.
corporate training
The only way to stay ahead of the curve is to educate your people. That is more important than ever in a world in which things are changing so quickly. Smart companies know this and they invest in their biggest asset. They bring experts like myself who know more than the subject matter – people who know how to teach and make the topic relevant and useful
I use the same skills I hone in the classroom to improve Digital IQ within companies, whether that is Social Media, LinkedIn, Getting Your Story Straight, Personal Branding or Selling When You Don't Want To training. My approach is to simplify what otherwise might seem complex and to make it fun.
For more information and pricing  please send me a note here.
I look forward to the possibility of working with you!