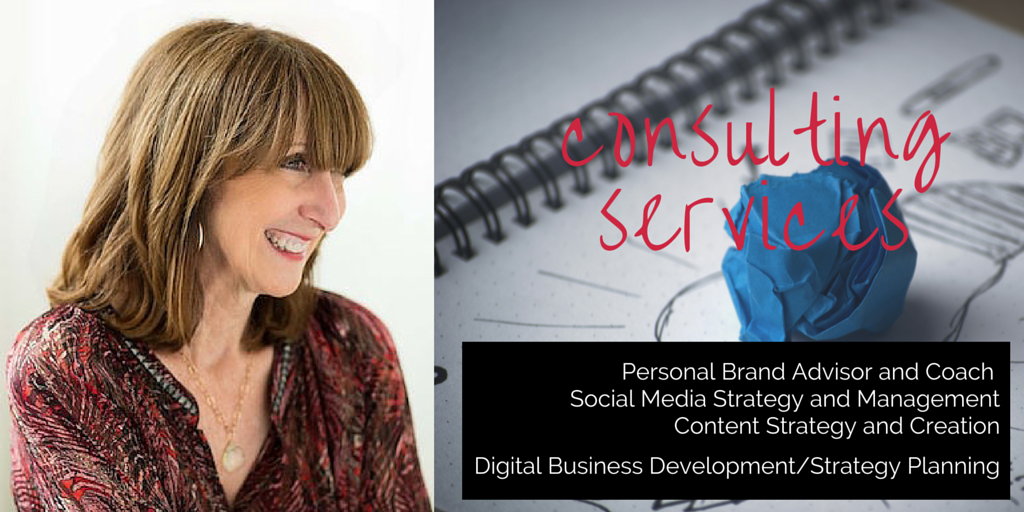 There are four primary ways in which I can help you grow your brand.
---
PERSONAL BRANDING AND ADVISEMENT
I work one-on-one with a select group of clients who want to grow and build their personal brand as well as align it with their business brand. This is perfect for Senior Level Leaders and Career Pivoters as well as job seekers who want advisement as they look to their next success.
DIGITAL BUSINESS DEVELOPMENT AND STRATEGY PLANNING
Without a solid strategy, none of these digital marketing tools mean much. I know how overwhelming it can be. Which is why I will work with you to create an effective strategy for your needs in the areas of Content Marketing, Social Media, Email Marketing and/or an overall Digital Strategy, ready for implementation.
My background in both traditional and digital marketing and advertising offer a wealth of experience and unique insight as we plan and execute a strategy that will help you build your brand and grow your business for a digital age.
I love story. I love writing. I love creating content. Content is the essence of a good digital strategy. Without good content and a strategy to pair it with, the rest of the digital tools are pretty useless.
Whether it's sales or marketing copy, website pages, LinkedIn Bios or email newsletters, I write great copy! I've been writing it since 1984 when I worked in Radio. The bonus with me is that I can show you how to use your content strategically so it works for you.
Fees will vary dependent on the project and will include up to two revisions before additional expense is incurred. Editing existing copy may be priced lower.
SOCIAL MEDIA STRATEGY AND MANAGEMENT
Social media has been called the gasoline to content's fire. Based on your goals, we decide which networks to focus on , develop a strategy to build your influence and reach and a plan to manage that.
---
In addition to an ongoing relationship, I offer these one-time options
I have a pretty valuable and sought after brain. People like to pick it it. For a number of things. Marketing. Reinventing. Personal Branding. Social Media. Sales. Content Strategy. Career. It you'd like to pick it – it's available for hire. One session. 75-minutes. You come with your questions. You leave with at least one actionable step.
With the data supporting 81% of shoppers research online before they buy and 92% of recruiters using social media to find talent, whether the brand is you or the brand is your business, how you show up online is critical to your success.
Before you can improve that image, you need to take a look at where you are. The Digital Brand Assessment includes a pre-session strategy worksheet as well as a 75-minute session in which we'll discuss the results of what your current footprint looks like. You leave with at least one actionable next step to take for your brand. Ideal for both personal brands and small to medium businesses.