This is the original Lux Minute Minder that I was raised on.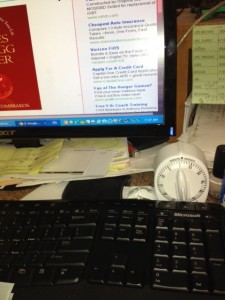 To the right is an egg timer in action. The photo was sent to me from a friend the day the book came out.
The Lux timer has been around since 1914, almost a hundred years ago and long before my mother introduced me to its multi-uses. Notice it is not in the shape of a egg. In fact, most "egg" timers are not, nor are they used for cooking one.
Of course, most are probably not used as a time management tool. At least not yet. Not until the owner has read my book.