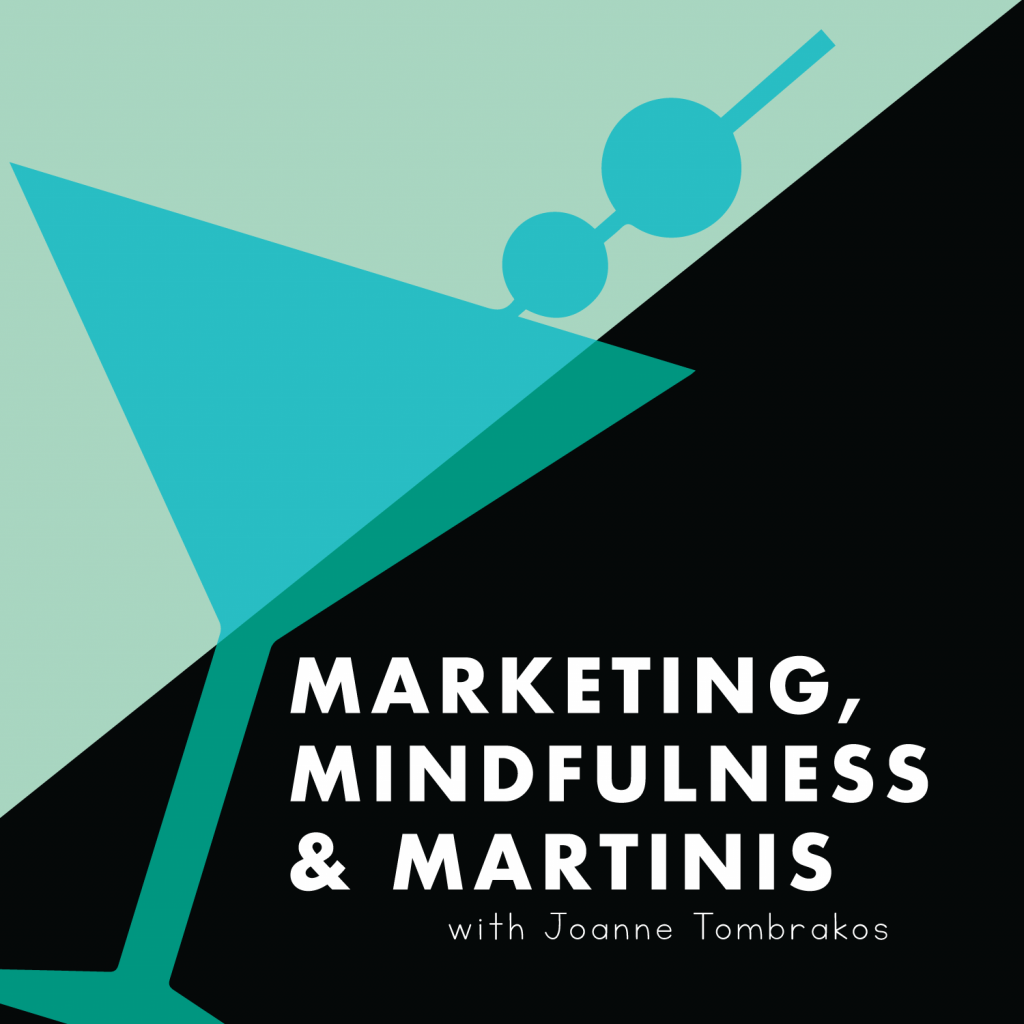 In 2011 I went to Blogworld's New Media Expo at the Javits Center. One of the breakout sessions I sat in on was about podcasting – how easy it was for anyone to start one and how this was the next great wave in media. I left that session so enthused! I had started my career in radio advertising and had long been enamored with the power of audio. I was going to start a podcast of my own! I took a course, bought a Blue Yeti microphone, and tried to teach myself, Garage Band. And that is how far I got.
Fear held me back
In the nine years that followed, I have periodically threatened to actually do this but something would always sidetrack me. Being the generalist I am I had a lot of trouble narrowing in on a topic so there was that. Sometimes it was just the question of why I would spend time on something that was not going to make me money when the projects I was already involved with were. There was the technical learning curve. I am pretty savvy when it comes to digital – but there was something about this that made the circuits in my brain cross. And then there was the fear of my voice being heard on a medium where you could actually hear it. There was no doubt – fear was a big reason I did not follow through.
Instead I let that Blue Yeti microphone collect dust on my bookshelf for almost a decade except for the times I would use it to do voice-overs for courses I created. I chose to listen to other people's podcasts I had subscribed to on my iTunes Podcast App instead of creating my own.
And then came 2020
The coronavirus and social distancing brought this period of great reflection and reassessing where I am and what I am doing. I kept feeling an increasing need to create something new and positive amidst all of the angst, the infection rates, the death toll, the George Floyd murder, the daily craziness coming out of the White House, Black Lives Matter, the social unrest, the binging on Netflix, the weight gain, the uncertainty of when this time we are in will end and what the next normal will look like when it settles in – if it ever does. It was time – time to launch a podcast.
I knew I needed help
As I like to tell my grad students – great ideas do not happen in vacuums. Inspired by Jenny Blake and her Momentum community, I created a Summer Podcast Internship. I reached out to my NYU Spring Digital Marketing Classes to see who was interested in being a part of the creation and launching of my new podcast. At that time there was no name, no framework, no nothing. There was also no money to pay them – something I am philosophically against but had no other choice as the pandemic had curtailed some of my work projects.
This particular group had gotten to know me in a way that was unique from previous semesters. This was the group that started in the classroom and made a quick pivot to online classes. They had seen me at my best and they had seen me on wobbly yet agile legs – dealing with the pandemic as they all were – as I settled in on my side of the Zoom screen in March. I knew their perspective would be valuable.
A team is born
I didn't know what to do when I had sixteen students apply! My team of two-three became four as I had to make tough decisions which of these marketing superstars in the making would join me. But I did and from there the creative and production team of Anthony Guerrieri, Cherry Tang, Nidhi Shah and Supitshaya (Wa) Sappakijjanon came to be.
Over the course of the summer we met weekly on Zoom. It was Anthony who kept telling me my title suggestions were "too boring" and didn't sound like me. It was Wa who found the perfect music, Cherry who told me not to worry if I stumble when recording, she could edit it out and Nidhi who would offer these well-thought out and researched suggestions as to the direction this should go.
Ask and you never know what you might receive
When it came close to deciding which logo to use from the composite we had all played with in Canva, I reached out to Shira Feen, one of my students from my Yeshiva University summer class who had done her undergraduate in Graphic Design for her professional opinion. Instead of her opinion, Shira very generously took it upon herself to completely redesign it – the result – an absolutely perfect logo for the podcast.
There is no way that Marketing, Mindfulness, and Martinis, would have launched on August 22 without this team. A combination of fear and being overwhelmed with the details of it had stopped me before and would have again – especially in these challenging times – had I not had this team to be held accountable to. I had promised them an opportunity to see this to launch. I could not let them down.
The vision
My vision is to have unfiltered real-life conversations on marketing and life and what's changing now – and what's not with interesting people who are navigating the disruption in their businesses and their lives – as well as occasional rants from me on timely topics that I just can't keep quiet about.
That may not be enough of a niche for some but I am a generalist so that will have to do. Plus when I checked in with my head, my heart, and my gut I got a full-body yes to Marketing, Mindfulness, and Martinis. It feels right to me and I learned from Seth Godin a long time ago – sometimes you have to start before you're ready and adjust the sails as you go along. So that's what we'll do.
The stats show that most podcasts don't make it past 3 episodes…we've got 6 in the works to start so we're already ahead of the game. Fingers crossed we continue past that.
Listen and subscribe here on iTunes or here on Spotify.