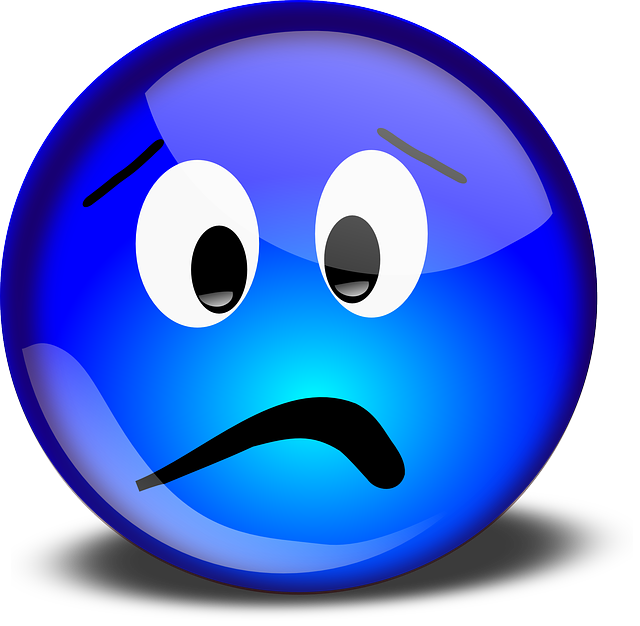 Worrying is a useless practice. Worry changes nothing. Worrying is praying for something you don't want.
Still, I worry.
I am worried about the coronavirus, worried enough that after the first signs of what I was pretty sure was just a bad cold, I marched myself to the doctor on March 2. I was promptly given a face mask and asked a dozen questions about my exposure to my international graduate students and when their last trip to China was. Even though I was sent home, told to drink lots of fluids and rest and not to worry, I worried.
I was worried enough to cancel my Monday classes and spend most of that week healing. Since then life, as we know it is at a standstill as we try to mitigate and manage a virus we do not know enough about. As much as I am worried about the coronavirus, after spending far too much time at home watching and reading the news and on social media, there are things I have decided I am even more worried about.
I worry about the ignorance of people
On average there are 3.5 billion search queries on Google every day. As you would expect in the past weeks the coronavirus commanded a lot of them. One would logically think having more information accessible to us than ever before would make us smarter and more informed and help to keep misinformation at bay. Apparently that's not what's happening.
A survey cited that "38% of Americans wouldn't buy Corona (beer) "under any circumstances" because of the outbreak."  Let that sink in. There are people who think that drinking a Corona beer is somehow connected to getting the coronavirus. But then there are people who listen to pundits on Fox News and people like Devin Nunes encouraging people to dine out at the same time the experts in infectious disease say the opposite.
You. Just. Can't. Make. This. Stuff. Up
I worry about the lack of competence in the current administration
Smart leaders surround themselves with smart people. That's not what Trump does. He chooses people he thinks will lie for him and puts them in positions for which they have no expertise or experience or worse a bad track record like Vice President Pence, who has been attributed with making the HIV outbreak in Indiana between 2011 and 2015 worse and now is in charge of managing COVID-19.
I worry that we have a President so ignorant that he openly contradicts the expert advice of Dr. Anthony Fauci, the Director of the NIAID.
I worry about people who choose to lie in the face of the evidence
There is a big difference in putting a spin on facts to showcase whomever or whatever in the best light possible and outright lying. Marketers and good salespeople use spin all the time. It just doesn't work very well when concrete proof of the truth is staring you in the face.
But still some try. Take Kellyanne Conway. In an attempt to sweep up the mess the President created after stating in a Fox News Town Hall that he would cut Social Security and Medicare in his next term she denied that's what he said, even as the recording was played back to her during her interview. I can hardly wait to see how they will spin his now infamous statement, "I don't take responsibility at all."
I worry about the lack of empathy in this administration
It's hard to teach empathy. If you were lucky as I was, you were raised by parents who taught you to be empathic to others in need. Literature and film can help us to see things through the eyes of people unlike ourselves. It's an important quality for leaders to hone. It makes us more human.
Empathy is the opposite of remarks like the one made in regards to the 21 passengers and crew who tested positive for the virus and are now quarantined on a boat off the coast of San Franciso. The President wanted to keep the people on the boat. He reasoned that as long as they were still on the ship, it wouldn't add to the number of cases in the US and make him look bad.
In an address on March 15, Trump focused on the markets and what the Fed is doing to keep them afloat, barely addressing the health concerns of American citizens, hospitals that may not be able to manage the virus if and when it escalates or the hourly wage employees who are finding themselves without a source of income as their places of employment shut down for the foreseeable future.
You. Just. Can't. Make. This. Stuff. Up.
I worry that smarts and real facts are taking a back seat to false and misleading
Elizabeth Warren's gender had a lot to do with the reason she will not be our next President. Misogyny is still deeply rooted in the American tradition. But I also worry that her intellect, pragmatism, and penchant for actually having plans to get stuff done got in the way.
No good business decisions are made without the data to back them up. Yet when it comes to our government there seems to be a group who believe there is a magic wand you can wave and all our problems and concerns will disappear. They choose to believe "hunches" with no factual backing rather than logic and listening to the advice of experts.
When I watched this part of Warren's interview on Rachel Maddow regarding the coronavirus, I couldn't help but wonder – why is there no one in elected office and in charge right now who can even come close to being that smart?
I worry that Democrats will let Trump get re-elected
I am certain that four more years of this craziness will not only bankrupt us as a country financially as it did with his failed casinos but morally.
I worry that no matter who the Democrat nominee winds up being, Democrats will not unite and #VoteBlueNoMatterWho. I worry Democrats will not fire with fire and punch back.
I worry but I am also hopeful
I am worried but I am also hopeful. Each time I look into the eyes of my 97-year-old mother I am reminded that she lived through the Great Depression and WWll and got to the other side of it and as she likes to say, "went on to live a good life."
We will get to the other side of this too. It will take a cocktail of kindness, empathy, prayer, social distancing, smarts, a lot of data-backed plans and action and Zoom meetings, but we will get there. Just not today.
This blog was originally published on March 7 and was updated on March 16, 2020.