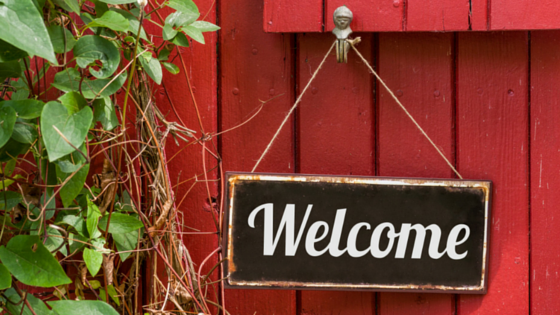 I wrote my first blog on November 18, 2008. It was a significant day in several respects. For starters it was my birthday. But even more importantly it was my statement to the Universe that things were really about to change in my life. I was no longer a writer who wrote in secret. I now had a platform from which I could share my thoughts any time I chose, simply by hitting the publish button.
To say I was nervous is an understatement. Keep in mind this was 2008,  and the concept of  sharing our thoughts, ideas, and images online just because we could had not yet become socially acceptable.
While I am more tech savvy than I care to admit, when it comes to things like HTML code and the back end experience of a website, my hands start to sweat. Which is one of the reasons I chose Blogger as the place to launch One Woman's Eye, the original title of my site. The Blogger platform was and still is one of the most simplistic ones you can find if you want to start to blog.
But a funny thing happened on the road to building that blog. My blog became a business. In what I like to refer to as the perfect marriage of my skills past and present, my coaching became consulting with a speciality in social media, content marketing and personal branding online. And while I still work One-on-One, the market grew to bring my workshops and training in-house to companies large and small.
I outgrew my cozy home on Blogger a long time ago.  I knew it was time for new digs with more functionality, but in the same way looking for a new home can be an excruciating experience, so became my search for where to move.
And by move – I do mean move. Since that first blog, I have published 557 posts. I needed to find a place I could take my content with me. Plus I had ideas. Big ideas to add to my business. One of which is the development of online, on demand courses. I needed a platform that would support that.
I procrastinated for a long time. I saw the irony of me – who professes to anyone who will listen that your online presence is essentially your storefront and often the first impression you make – with one that I had outgrown.
Then one day last Fall I started reading about the new Rainmaker platform. Having been a fan of Copyblogger for years, I knew that whatever these folks undertook was going to be a quality product. The more I read, the more I was convinced that this would be my new home. I can only describe it as moving to a house that not only has all the basics you need but those fancy extras – like the wine refrigerator already installed and ready for you when you are.
But as fast as I move on some things, I was still crawling with this. I signed up in December and well – you do the math. It's Spring and I am just ready to fling open the doors. It would not have been possible without countless questions to the support folks at Rainmaker and to the very capable and savvy, Kine Paulsen whose help made it all possible.
Like most moves, we're still rearranging the furniture and adding new colors. Not everything is exactly as we want it. But we're getting closer and we are in and happy to be here!  Personally, I am most happy to be back to blogging on a regular basis!
So welcome!
Take a look around. Put your feet up and linger if you'd like. Let us know what you think in the comments section below or contact us privately if you prefer. We'd love to hear from you!