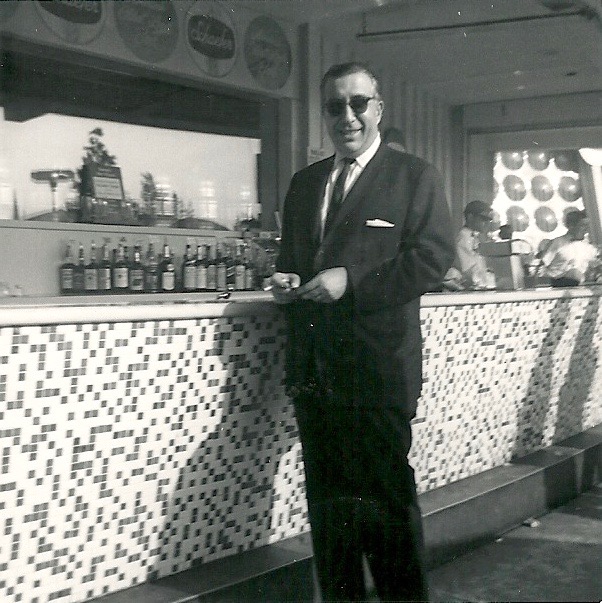 I knew something was different that first November when my birthday rolled around and there was no card in the mail addressed "To my one and only daughter, xoxo, Daddy." Then there was Thanksgiving which marked my first attempt to cook a turkey, the one he was not there to carve. And that first Christmas when I had one less gift to buy. But I don't think it really hit me full force until the following June in 1987 when I found myself standing alone in a Hallmark store.
Surrounded by rows and rows of brightly colored Father's Day cards with sentiments ranging from jokes to proclamations of "Best Dad in the World!" it finally hit me. He was really gone. This was not a bad dream I was going to wake up from. For the first time in my adult life, I didn't have my Daddy to buy a card for and I felt more alone than I had ever felt in my life.
It hit me like that big wave that crashes over your head just when you thought the ocean was calm. The one that throws you forward and leaves you gasping for air. Except I wasn't on the beach with my toes sinking in the sand, struggling to get up. I was in the card store surrounded by strangers who had a father to tell them funny stories they had heard a hundred times before but still made them laugh. A father whose big bear hugs made them certain that everything, no matter what happened would be okay.
Up until then, I had kept a brave face in public, that some might call denial. The phone would ring and sometimes I half expected it would be his voice, "Hi honey. It's me. I think your mom's mad at me. Any idea what I did?"
I had been riding on a wave of numbness since that September day I got "the call," the one that had me driving a familiar stretch of i-95 towards the hospital knowing that my father at just 64 years old had died even before anyone had told me.
Now I was fatherless, standing in a card store in a strip mall, my hands trembling, my Ray-Bans covering any tear that might try to escape and explode into a loud sob.
The wound I felt that day was not like one of those boo-boos he put a band-aid on when I was a kid, kissed it to God, and promised me would be gone by the time I got married. This was the kind that time would eventually heal, but would always leave me with a scar. The one that I would still feel every Father's Day in my future. The one that continues to have me avoiding card stores in June.
I've learned over time that rather than focusing on the pain of the loss, I focus on the joy he brought into my life. He was a man who lived to make those he loved smile with his silly jokes and gift of being able to laugh in even the toughest of situations. He would give you the last dollar in his pocket and was one of the few people I have ever met who could make any kind of real progress with the Sunday Times Crossword Puzzle.
Now instead of torturing myself and going into a card store on Father's Day, I close my eyes and allow myself to feel his presence. I remember the wonderful memories he left as his legacy and I really do feel the warmth of one of his giant hugs. The kind that still makes me believe it is all going to be all right. No matter what.
That's when I remember what it took me years to understand. I am really not fatherless. I never have been. Our spirit lives on long after our physical selves leave this earth. And his spirit was so strong I can call it in whenever I sit still long enough and allow him to make an appearance.
This blog, originally published on June 16, 2012, has been refreshed.