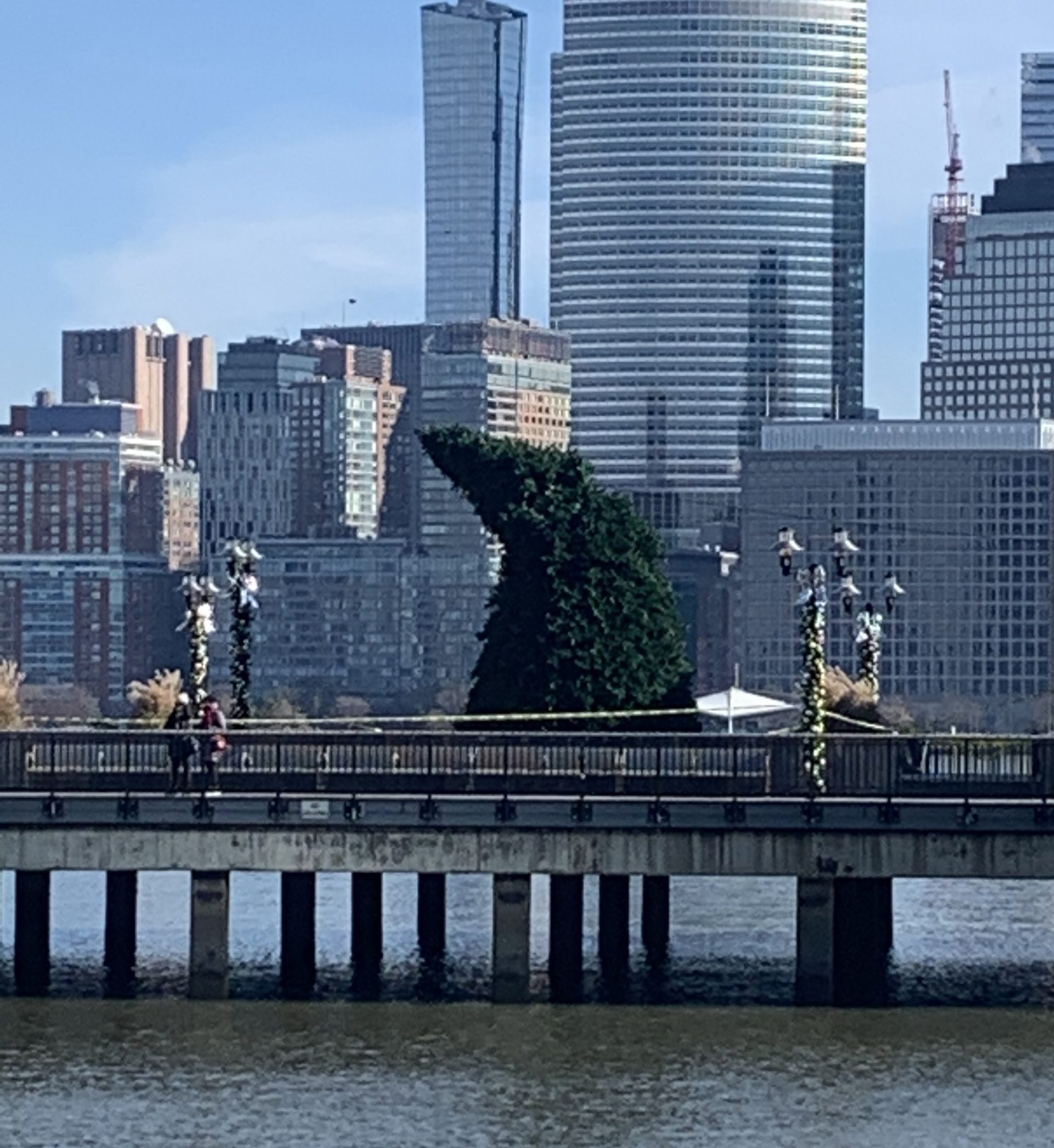 I have never been one to wish my life away.
The older I get the less I want to do so. I want to savor each moment, to be present, and to live it fully. But when it comes to this year – to 2020 – all bets are off.
I want it done. Over. Finito. I want the door on this year shut with a resounding thud.
Don't get me wrong. I know there are things to be grateful for.
Even in my lowest moments this year, in the darkness of the last week of my mother's life, I was reminded of the people who were there to support me and get me through – friends and family who called and texted and held me up –  and of the forever bond that exists between a brother and sister. I experienced grace and kindness from the nurses and the hospice workers who until then had been strangers. For all that I am forever grateful. 
I am also grateful that I had work to get me through the pandemic, that I could continue to teach – albeit via Zoom. I am grateful that I could pay my bills when others could not and did not suffer through food insecurity. I am grateful for the miracle of technology that kept me connected and for the speed in which the pharmaceutical companies developed vaccines. I am grateful we elected a new President and can start to take steps to heal the ugly divides in this country that the current administration has only worked to deepen. I am grateful that somewhere in the midst of all the angst, I created something new – my podcast – Marketing, Mindfulness, and Martinis.
So yes – maybe not everything in 2020 was bad – but it still can't be over fast enough.
This was a year of painful loss. Everywhere. Even if you managed to get through it and not be the family of one of the over 330,000 dead in the US who lost a loved one to Covid, even if you were not one of the many like me who lost an aging parent who could no longer bear the pain and isolation the pandemic deepened and had lost the strength to stay strong through such a dark time in our history, even if you got to keep your job or were in a business that actually grew because of the pandemic (think Zoom, Amazon and those people who make plexiglass) – you still lost something. Even the Christmas tree that sits on the pier in Jersey City opposite the magnificent skyline of lower Manhattan didn't make it through the crazy storms on Christmas Eve intact. 
We all lost something. We lost the life we had before the pandemic. 
For me it's the life I'm reminded of when I'm watching something like The Morning Show on Apple TV and see people sitting in a crowded, noisy NYC restaurant engaged in conversation, enjoying a meal prepared by someone other than myself while wearing something other than a hoodie and sneakers.  That life that did not involve carrying a stash of hand sanitizer and plastic gloves wherever I went, when I could walk down a busy street in Manhattan without a 3-ply surgical mask and breath in that infectious energy of endless possibility that is the lifeblood of New York. 
That life that seems so far away tugs on my heart but I know whatever the world looks like when the vaccines start to take effect, it will not be the one we had before. 
While I hope it is still filled with music and dancing, laughter and lots of hugs, Broadway shows, lively bars with well-prepared martinis by expert bartenders, plane rides to faraway places, and Bruce Springsteen and BonJovi packing the arena at Madison Square Garden, I also hope we have all learned whatever individual lesson 2020 was meant to teach us.
There is no doubt in my mind that whatever higher power you subscribe to the pandemic was clearly a call for all of us to go to our rooms and take a good, hard look at who and what we are and who and what we want to be – individually and as a society.
I'm not sure yet what I want that to look like for me personally but I am sure that if  I have been reminded of anything this year, it is of the brevity of life and of what and who is most important to me. I've also been reminded that we can make all the plans we want, but often life gets in the way and we have to adjust to what shows up.  
So 2020 – don't let the door hit you on the way out. 
I know things won't be miraculously different on January 1, 2021 – but I am forever hopeful that whatever is next is a kinder, gentler, and more accepting world filled with less rhetoric and more meaningful conversation.  I hope there is more empathy and less finger-pointing. I hope the vaccines work to eradicate this virus the way the Salk vaccine worked for polio. I hope we all try to work together to build a better world than the one we had before. I know I will try.