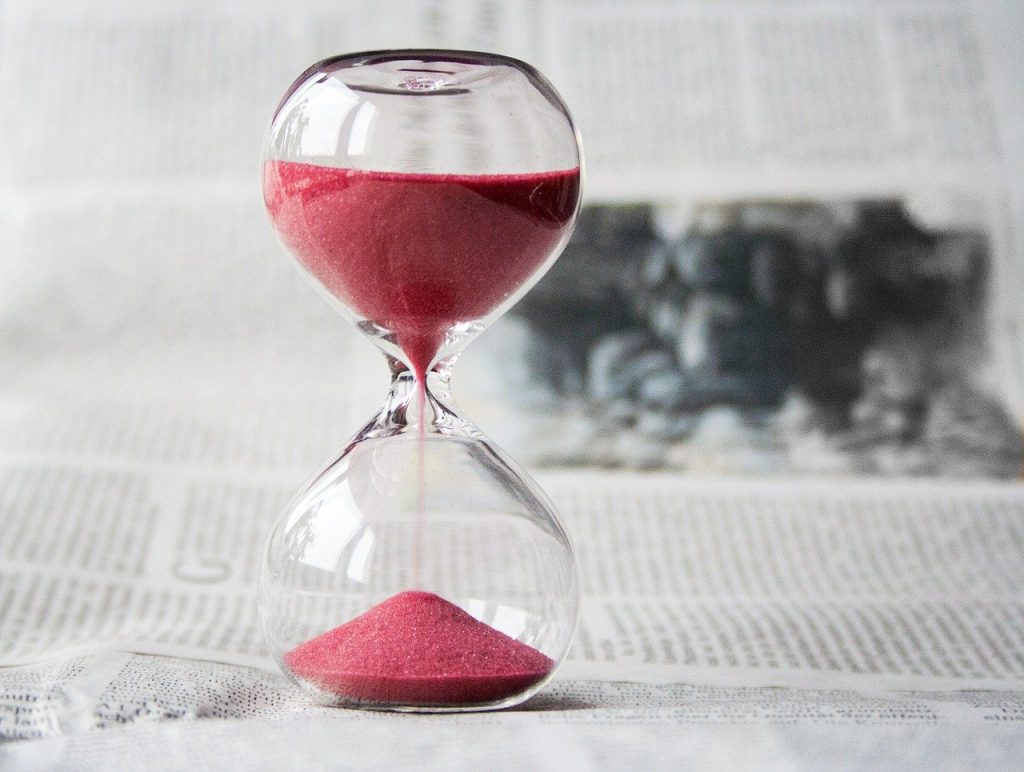 Every day I wake up and I think it's still March. I look at my calendar and I'm reminded that is not the case, but still somewhere deep inside of me it feels like March.
It's easy to get confused. The days have all run into each other since we all started sheltering in place. The weather hasn't helped. This weekend the winds were so strong in my neighborhood that it really did feel like March. Except it's not. It's May. In two weeks it will be Memorial Day and Spring Semester classes at NYU are officially over.
Every semester is unique, but none as unique as this one
The end of every semester is always a rush of feelings for me. There is the busyness of grading final projects and prepping for the next semester combined with my other work which invariably gets really busy at just that moment and there is also a little bit of sadness in saying goodbye to my students. I am lucky. I get good students and I always worry a bit I won't get as good a group in the next semester.
But this semester is different. This is the semester of COVID-19. This is the semester where one week in March I was standing in front of my classroom, the windows facing Bryant Park, reading my students faces to see if everyone was getting what I was talking about or if one of my uniquely American expressions had fallen out of my mouth again and was not translating into their native language. The next week, I was sitting on the other side of a Zoom screen as unsettled by what was going on as my students were.
It wasn't just the coronavirus. It wasn't just Zoom. Unlike many of my colleagues, Zoom was not foreign to me, nor was teaching online. I've taught online at other Universities and while that can work, my preference – when given the choice – has always been to teach in-person.
My job was suddenly about more than teaching marketing
It wasn't the lightening speed adaptation of an in-person lecture course to what NYU has dubbed remote learning – not to be confused with online learning. It was the uncertainty I saw in their faces that made me realize my job was no longer just about teaching Digital Marketing, it was helping them to better navigate these crazy times.
I started a weekly Office Hours Zoom so they would have a place to come to talk about whatever they wanted. It was voluntary and not part of my adjunct contracts. I started it for them but realized quickly that it was also to help me – especially in those first few weeks when the surreal aspect of what we are living through was brand new. As one of my students said the very first week we met when I asked it anyone had any questions – she didn't have one. She came because she needed to be around people – to feel connected. I did too. That feels like a lifetime ago now – but it was March – that month I seem to be stuck in.
Sometimes I wondered if I was talking to myself
I worried a lot and not just about the virus and my 97-year old mother. I worried about my teaching. I get my energy from walking around a classroom. It's part of the experience I create for my students. You can't do that on Zoom. Sitting in a chair in front of a computer for two and a half hours is not very energizing.
I like to read their faces and gauge whether they're getting the concepts. It's hard to screen share your slides and see the faces of all twenty-five graduate students at the same time, many of whom have the video turned off.
Sometimes it felt like I might be talking to myself, the way the radio disc jockeys I knew from my days in the radio business must have felt talking into the mike and wondering if anyone was listening. More than once I paused and asked if they would unmute themselves and give a shout so I knew they were all there.
I tried not to be one of those "haggard-looking professors on the other side of a Zoom screen" that Stephen Mihm warns about in his Bloomberg Op-ed about the demise of higher education. I tried to make it fun. That's what I always try and do. Learn, think, and have fun.
A moment in time that we will all carry for the rest of our lives
I worried about my students too. They come to New York to go to graduate school from all over the world – not just to get a degree – but to feel the energy that rises between the cracks of the sidewalks here and breathe in the excitement and air of possibility that no other city has ever been able to duplicate. Instead, they sat in their apartments, away from their families, and experienced a New York none of us has ever seen, a moment in time that will shape them and that they will carry with them for the rest of their lives.
Which brings me to now. I might think it's still March. Maybe in some alternative Universe, it is and this whole thing is like the old Dallas television show when an entire season turned out to be a bad dream. But it's not. It's May. The semester is over and we're all about to embark on what's next – however uncertain that might look at the moment.