Ten years ago today I fulfilled a dream.
I became a published author.
From the time I was a little girl, I found solace in writing. I was very shy – something people who meet me today, refuse to believe but I assure you was true. Back then it was easier for me to express myself with the written, rather than the spoken word – something else I clearly got over given I now have a podcast. I read voraciously, dreaming that one day I could write story as good as what I read.
One of my cousins has never forgotten a summer at Budd Lake when everyone else was running around and playing games and I had a copy of Hans Brinker or the Silver Skates under my arm. Any writer will tell you, you can't be a writer without being a reader. Browsing the bookshelves at the Glen Oaks Library looking for another story to dive into was my happy place.
My own insecurities of not being "good enough" to write anything anyone wanted to read and being rejected led me to a corporate career rather than one writing – which is a bit ironic. As an advertising sales executive, handling rejection was a job requirement. It happened every day. I was really good at riding those waves. The difference of course is that when I heard the word 'no' from a client, it was about the product, not about me and that made all the difference. It's not so true in writing. Writing is personal. Even when it's fiction, the words you write are coming from some place deep in your soul. They are your creation.
During those corporate years, I wrote for fun and for myself. In the latter days of that career, I wrote to balance myself from an abusive, toxic work environment – one that today would bring a host of lawsuits but at that time drawing attention to it assured you would be shown the door – which I eventually was.
I found a writing group and it was in that group that this novel, The Secrets They Kept was born. And just like that – the dream I had of writing story was reignited.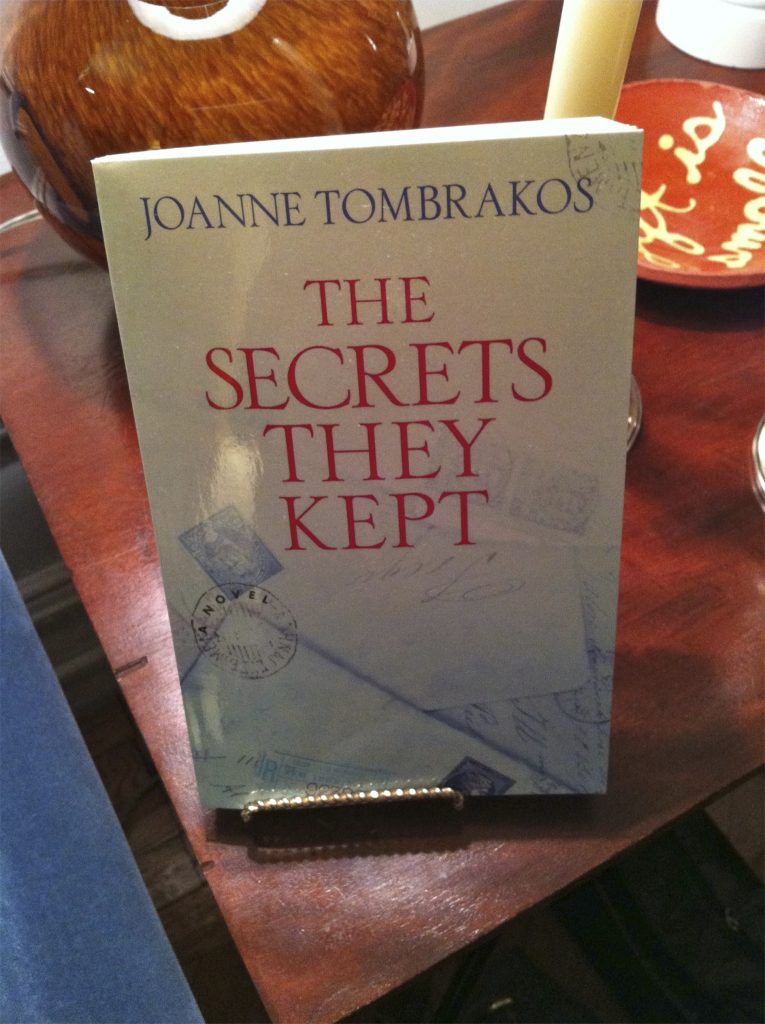 When the people I worked for figured out a way to show me the door in 2008 during a "reorganization" I was no longer the insecure, young woman I had once been and I became determined to get that book published. I was going to start calling myself a writer and stand firmly in that spot.
Of course, at that time, the publishing industry started to crack and the market for an engaging, character-driven saga about a Greek-American family without any vampires or outrageous sex scenes was not what editors wanted. In other words, no one would give me a contract and that was when I decided to take matters into my own hands. It was a different world after all. There was this thing called the Internet. There were tools to self-publish. There were people like Seth Godin and Jane Friedman showing you how. There were editors like Diane O'Connell I could hire to see what I couldn't see in my writing. There was Amazon. Love them or hate them, Amazon opened doors for a lot of good writers who were not getting recognized elsewhere.
Which brings us to today, the tenth anniversary of the day I fulfilled a dream, and The Secrets They Kept was published.
Since then I have written countless blogs, a book on managing your time, and a workbook on getting your personal brand story straight. But not another novel. Why? I have no idea.
What I want to write most next is a memoir about my mother. I have bits and pieces in my Scrivener file but I continue to dance around that project without discipline. Maybe I need to re-read It Takes An Egg Timer where I give advice on how to get your butt in the chair and do stuff.
Or maybe it is out of fear of what will come up and how good it might be. Maybe I just need to heed the words of Michaela Coel when she accepted the Emmy Sunday night for writing for a Limited or Anthology Series or Movie.
"Write the tale that scares you, that makes you feel uncertain, that isn't comfortable. I dare you."
Dare accepted.
The Secrets They Kept is available for purchase in paperback and Kindle on Amazon as are It Takes An Egg Timer: A Guide to Creating the Time for Your Life and Getting Your Personal Brand Story Straight: ten exercises to help you get clear on the story you want to tell.