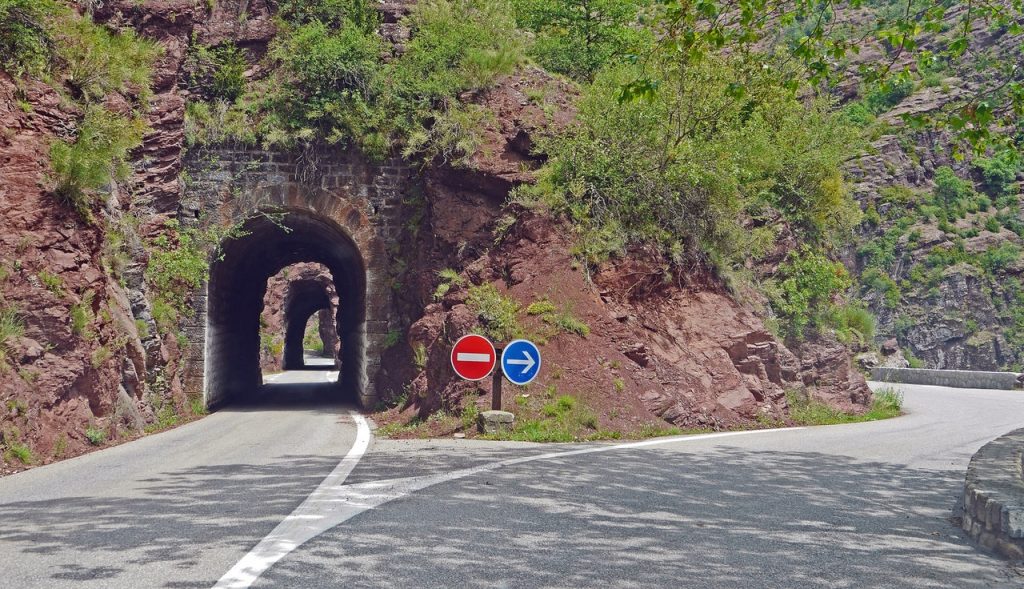 A lot happened in 2008.  On September 29th of that year the Dow plunged almost 778 points, setting the country plunging into what would be called the Great Recession. On November 4th  Barack Obama was elected the first African-American President of the United States in history. But for me the day that would be the most pivotal in my life and career was July 14, 2008. That was the day I lost my job of eleven years at Time Warner.
That was ten years ago – an entire decade since the decision I made in the aftermath of that fateful day  to walk away from a twenty-five year career in radio and television advertising for parts unknown  – something I've been reflecting on a lot lately. Trust me when I tell you if I had a crystal ball back then and tried to imagine where my life would be today, this is not the picture I would have had.
People like to tell me that I have completely reinvented myself, but I consider the term at this point to be tired and worn and not an apt description of what my experience has truly been. For me this has been my evolution to be where I was supposed to be headed all along. It was just never going happen without the circuitous route I took.
It  has not been an easy journey, nor has it been for the faint of heart. There were days when I would be full of hope and conviction that I was doing the right thing and others I would be down on my knees in terror, wondering if it was time to throw in the towel and take the first full time position that came my way. But I didn't.  If there was one thing I was sure of as I waited for a taxi outside my old office on West 19th Street on that hot July day, it was that it was time to shut the door on a traditional corporate job.
I've learned a lot since then, and not just about working on my own, but about myself.
I'm still selling
The bulk of my corporate career, all twenty-five years was in sales. I'm a natural problem solver which made me very good at selling. But even though the one thing I had never lost over time was the thrill of pitching a client, especially when I got the order, that was the last thing I wanted to be doing in this next phase. Turns out I am still selling. It's  a key skill when you're on your own – whether you are an entrepreneur, a solopreneur or call yourself a freelancer, a term I detest because it implies you are doing work for free. No matter what title you give yourself, you're selling –  your product, your service, your skills  – every day.
You have to get your story straight
One of the ways brands fail is by not having an engaging story and clear message. The same is true when on your own. I got off to a slower start than I needed to because I wasn't clear on my story for a long time. I needed that time to tinker and figure it out which wasn't always pretty as it resulted in me going through a lot of savings.
But eventually I figured out how to get it all into 160 characters or less. I help brands get their story straight – digital first – and own it in a multi-channel world.  I teach. I write. I speak.
Then you have to own it
It's not enough to know your story, you really have to step into it and believe it. When you're changing direction this sounds easier than it is. It's especially more challenging for women who tend to shortchange ourselves into thinking we need more credentials or experience and don't take enough credit for what is already on our LinkedIn profile. I had trouble with this for a while but when I allowed myself to own it, things started to shift.
You are the boss of you
To be successful in sales you have to be a self-starter. That's another skill I brought from my past to my future. Some days it's easier than others, but you can't be on your own without a strong sense of discipline and organization.
You'll make new friends, but you may not keep all the old ones
I have a friend who I have known since the 5th grade. Our lives have gone in entirely differently directions, yet no matter what we have chosen to do, we both unconditionally love and support and are there for each other – no matter what – and whenever we do see each other it's like we just talked the day before. But that is rare.
There are people who I know would never admit it, but expected my decision to venture an untraditional path to be a phase I was going through, or didn't necessarily want me to succeed because that might justify them staying where they were. And then there are all the new people who are now in my life, who are on similar journeys and want to help and support in a way I can't really remember happening in my corporate life. There is a constant pull between letting go and letting in.
Just because you think it's easy, doesn't mean it doesn't have a value
I took off on my own just as the Internet and social media were really taking off. With my initial dream being of getting my novel sold, I knew that I needed to work on building an online platform. My background in radio and television advertising and marketing gave me a unique perspective on how all this tied together and made it easier for me to adapt. I read a lot. I went to lectures. I learned. When people saw what I was doing, they wanted my help with their own digital platforms. Because it was such a natural transition from what I had done for so long it seemed so easy to me that I didn't see the value it had for others.  I do now.
Unexpected stuff will happen if you are open to it
One day in 2012 I was reading Crain's New York online and I saw that NYU was looking for adjunct instructors in one of their graduate business programs. I had always wanted to teach at the University level and even though I had no idea what subject it was for I applied. Five and a half years later, I am an adjunct Assistant Professor who teaches Digital Marketing, Social Media and Real World Courses in a graduate IM program at NYUSPS. It benefits my private clients in that it forces me to stay on top of my game, but more importantly the opportunity to make a difference in the lives of young people  brings me enormous satisfaction.
Sometimes you just gotta go for it
A lot of people thought I was crazy to leave media sales behind. I was very good at what I did and as bad as the market was at that time, I could have found another position. But while I wasn't sure exactly what was next for me, I went for it anyway. A more concrete plan would have been nice and something I generally recommend to others, but for the first time in my life I did not rush ahead trying to make something happen before I knew if I really wanted it to happen. I knew the environment I had been working in had run it's course and taken a toll on my spirit. I was exhausted from pretending it was still fun and gratifying. So I acted out of character. I listened to my heart and every time I have looked back, I know I would have made the same decision.
The evolution never ends
Ten years later and I have been feeling as if I am about to embark on a new phase of this evolution that is not yet 100% clear to me. That's what happens when you finally go for it. There is always a new phase to step into.  Stay tuned.