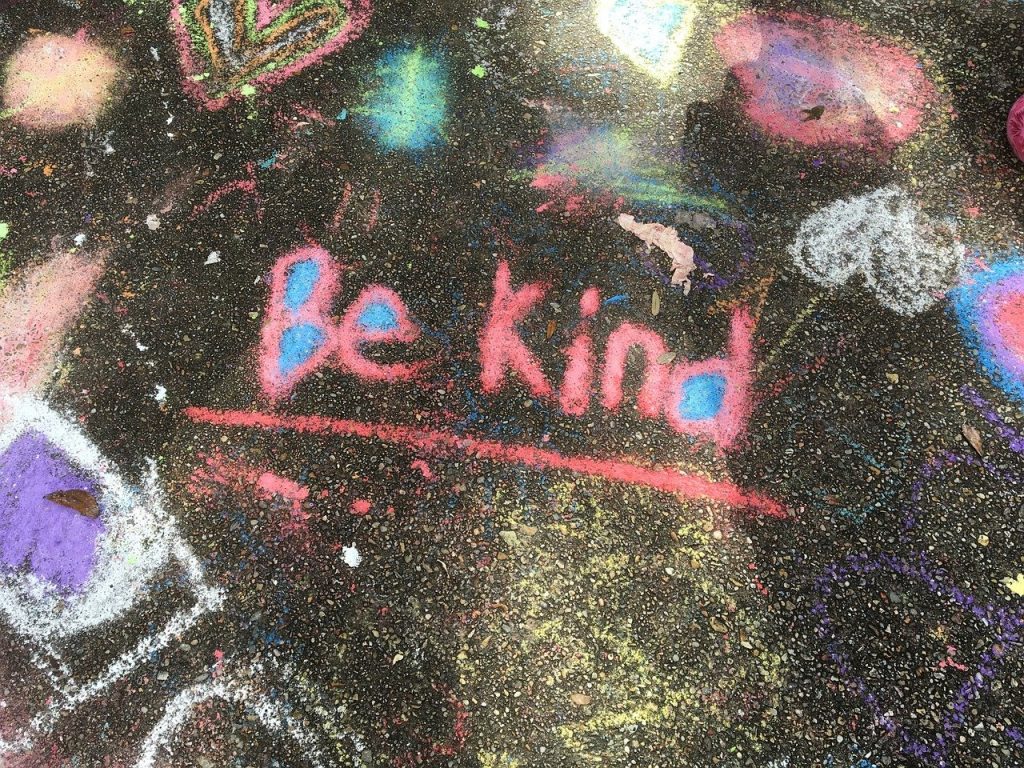 When I made my list of intentions for 2021 I decided to include being kind to me. Not that I was being unkind to myself in 2020 but 2020 was …well …. it was 2020.
Between the pandemic, watching my mother decline and then passing in October, and having a toxic administration in Washington that was pretending to be in charge, I saw being kind to myself as running to CVS at three o'clock in the afternoon for a bag of Lindt Chocolate Truffles to take the edge off and making sure the house was stocked with chardonnay and vodka. It worked. Sort of. But it was not the form of kindness towards myself I've started 2021 with.
For starters, kindness has meant eating healthier which besides more fruits and vegetables also means measuring out five ounces of wine before pouring it into a glass and only if I've saved enough Weight Watchers points on that particular day. Yes, kindness has also included choosing to lose my pandemic pounds so that someday soon when we can actually sit in a restaurant again without taking our life into our hands, I can put on a pair of pants with a zipper.
Kindness has also meant focusing on what brings me the most joy in any given moment. That's meant reading a book. I've gotten through three so far including The Hype Machine: How Social Media Disrupts Our Elections, Our Economy, and Our Health and What We Can Do About It, The Forgiveness Tour: How to Find the Perfect Apology (the author, Susan Shapiro was on Episode #15 of the podcast) and The Serendipity Mindset: The Art and Science of Creating Good Luck. (the author, Christian Busch will be my guest on Episode #21 of the podcast).
It's meant binging a Netflix series like Pretend It's A City and Bridgerton in a day and a half, monitoring more carefully my daily intake of the news and pampering my skin with treats courtesy of Mike Indursky, CEO of Hear Me Raw who was my guest on Episode #18.
Recording new episodes of Marketing, Mindfulness, and Martinis including this week's solo episode – on what everyone should know before sending a LinkedIn invite to a stranger count in my kindness regime. My podcast brings me pure joy. Plus being kind to me in the case of this particular episode meant putting no judgment on myself to go on a rant, much less record it for all the world to listen to.
Kindness towards me has also meant not taking on any more than feels right to me at any given time – which sometimes means letting things slide – like cleaning the bathroom or writing a blog or sending out a newsletter. It's the reason why the only public content I've been creating of late has been new podcast episodes. (Note: I have been writing on a new and far from ready-to-be-disclosed project – just not publicly.)
It also means not feeling badly about it when my friend and former boss called last Sunday to make sure everything was okay as he hadn't seen my Sunday newsletter in awhile. I did not beat myself up for doing exactly the opposite of what I would advise any client to do. My advice would be to be consistent or don't do it. Instead, I told him I knew and that there is a reason why I am doing – or actually not doing this right now – and I will figure out the reason soon.
I am aware it's a lot easier to be kind to me when I no longer wake up every morning in dread of the havoc the twice impeached former President might have tweeted out in the middle of the night. But it still feels uncomfortable at times. Maybe it's because for so much of the last couple of years just getting through the day was the goal.
When Mom first passed, more than one person told me to remember to be kind to me as I processed my grief. Maybe that's what happening here. I try to be kind outwardly every day and I believe in practicing random acts of kindness, but the more kind I have been to myself of late, the more aware I am that I have been lax in turning that kindness towards myself for quite some time.
What's interesting is that the more I settle into this kindness to me thing the more I can hear my mother say, "That's good honey. You deserve it. Always, always take care of yourself."